Discrete Environment Benchmark
Episode score at the end of training attained by SLM Lab implementations on discrete-action control problems. Reported episode scores are the average over the last 100 checkpoints, and then averaged over 4 Sessions. A Random baseline with score averaged over 100 episodes is included. Results marked with

*

were trained using the hybrid synchronous/asynchronous version of SAC to parallelize and speed up training time. For SAC, Breakout, Pong and Seaquest were trained for 2M frames instead of 10M frames.
​
​
​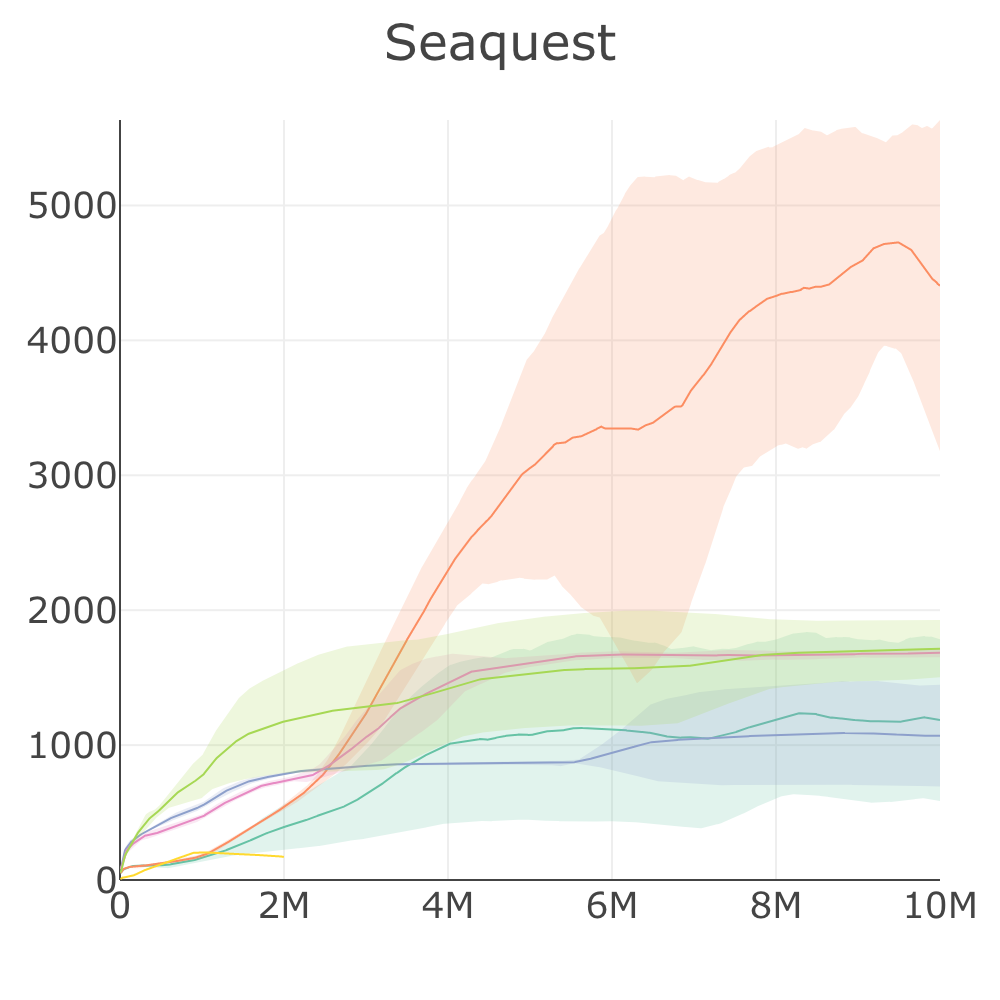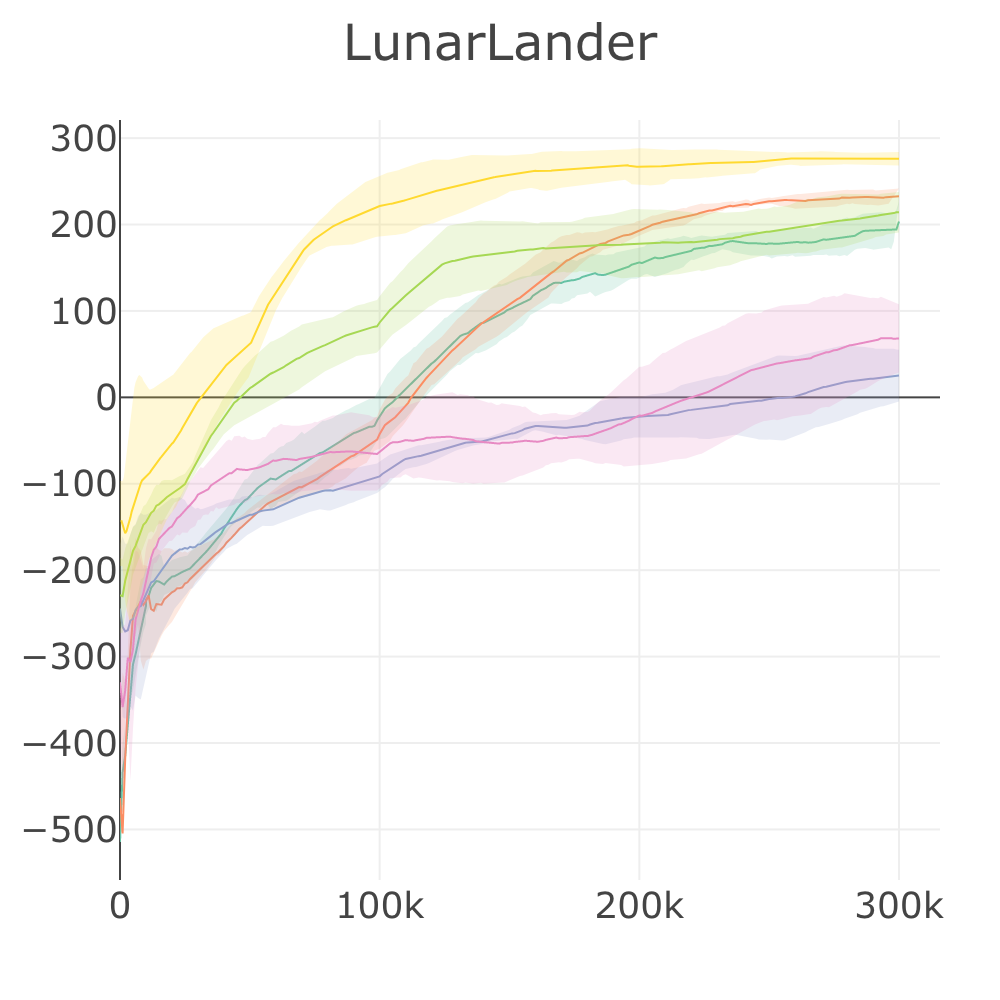 ​